Be one of our privileged testers
Exclusive access to the latest upgraded version of the SettleMint platform
Stay ahead of the curve.
Be among the first to test the next generation in low-code blockchain application development.
What's included?
Multi-chain support: Enterprise Ethereum, Ethereum, Avalanche, Binance Smart Chain and Polygon (plus soon to be released: Hyperledger Fabric, Corda and Tezos)
Multi-cloud: AWS, Google Cloud and Azure
Blockchain network and nodes up and running in minutes
Integrated node interaction tools with playgrounds for real-time tryouts
Pre-built configurable smart contract templates
Powerful Integrated Development Environment (IDE)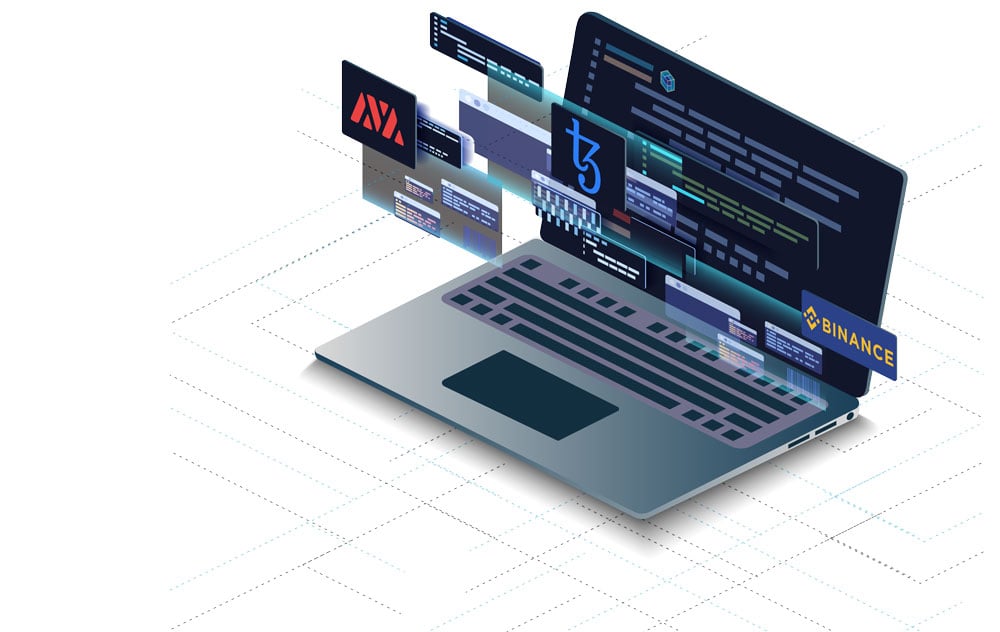 With new and improved:
Built-in network and node monitoring tools, dashboards, statistics and logs
Resource usage follow-up and optimization tools
Secure private key management
Easy consortium management and automated network onboarding process
Improved overall developer experience
Easy collaboration with team members on your apps
Plus other features coming soon such as integration tools, storage tools, and more
How does it work?
Sign up and be one of the first to test the platform
You will receive €250 of free credit to explore and experience the new platform


What can you do with our €250 trial offer?
Deploy a permissioned blockchain network or join a public network, and run a node
Write and deploy smart contract sets, taking advantage of an IDE with pre-built templates that can be easily configured for your use case
Create a private key to keep your funds and smart contracts secure
Run all these services in the cloud of your choice for approximately 2 weeks
Billing only starts when the €250 credit is used, and only if you keep your services running.