With NFTs on everyone's radar lately, there is no denying that this groundbreaking application of non-fungible tokens is here to stay.
NFTs are a way for brands to create new brand experiences and engage with their communities as never before. It's becoming increasingly important for marketing and consultancy agencies to be ready with the right NFT strategy in order to support those innovative companies that wish to introduce their brands into this new Web3 space.
At SettleMint, we make it our mission to take the complexity out of blockchain technology by providing the most advanced Web3 development platform for developers and offering strategic insights for our partners who wish to leverage this technology for their customers.
Free Guide
Checklist for Successful NFT Project Delivery
This checklist covers everything you need to do in:
• Defining the Go-To-Market strategy
• Defining the Technical Requirements
• Implementing the Roadmap
• Executing the Commercial Launch
NFT - How to build a sound expertise on NFTs to help your customers ?
We invite all marketing and consultancy companies to join this specialized session in which the SettleMint team will share their best practices on how to run NFT projects and what skills are needed to build qualitative offers for your customers.
→ A methodology to tackle any NFT project, based on lessons learned from the past.
→ A structure and a skill matrix explaining the different competences needed in any NFT project.
In particular, the session will cover:
Hype and sustainability of the NFT markets

Applications that are here to stay

Structure of an NFT project

Why 1 in 3 NFT projects fail

Minting & listing: What happens under the hood?

The hard and soft skills you need

Go to market framework / pricing NFT projects for customers
Meet our panel of experts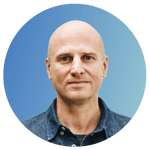 Benjamin Boutin - Spark
NFT Coach, Consultant & Podcaster
Benjamin Boutin-Spark is a traditionnal artist, exhibiting his paintings in galeries over the world for over 15 years, and has dived into NFTs end of 2020. He created more than a 100 digital works, sold them as NFTs on several marketplaces like Opensea. Benjamin has graduated from ALYRA, the first Blockchain school in France and now shares his passion for the WEB3 ecosystem thanks to his 2 podcasts in french, "L'art du NFT" and "NFT Business" and by giving keynotes and training programs to people, schools and organisations.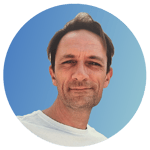 Patrick Logé
Information Technology & Services Consultant at
Vox Teneo
Living in Indonesia for several years, I love acting as a bridge between Europe and this country, the largest in Southeast Asia where I now dedicate most of my time to promote Altissia to local Universities. Former founder of Vox Teneo Belgium, Macedonian, Indonesia with PT Indo Online Mitra Usaha, several startups around the globe and more, I still and will always enjoy addressing technical and business challenges knowing the opportunities are endless.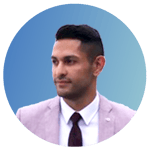 Aein Eskandari
Co-founder of tMinus1
Aein is a co-founder of tMinus1, a design and consultancy group that has been working with entrepreneurs for 10+ years with a specific focus on software development in the blockchain industry.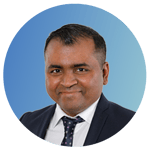 Nandan Joshi
Business Manager & Solution Architect at SettleMint
Nandan Joshi works at SettleMint as Senior Business Manager and Solution Architect. His area of responsibility include the conception, testing and implementation of blockchain solutions. Previously, he worked as a Senior Consultant and Product Manager in several digitisation projects in the financial sector. Over the past 12 years, he has gained extensive professional and entrepreneurial experience in various industries in financial technology, banking, IoT and the energy sector.
For the last four years, Nandan has been working intensively on the topics of blockchain, distributed ledger, FinTech & automation. He graduated from the University of Göttingen with a degree in Physics and research specialisation in Astrophysics.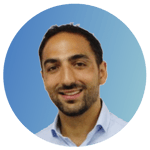 Moderator /
Salvatore Provenzano
VP Sales EU & Head of Partnerships
Salvatore is a firm believer that blockchain will change the way companies operate in the future. Coming from the ERP industry (e.g. Enterprise Resource Planning), he is used to helping companies to find the best tools to manage their operation . His track record includes P&L management, sales, people management and international expansion. His multiple languages skills allow him to exchange with different cultures to sustain growth of companies, increase revenue and develop reseller programs.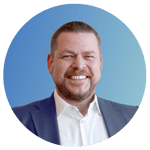 Matthew Van Niekerk
CEO and Co-Founder at SettleMint

Matthew previously held roles as Strategy Consultant, Chief Operating Officer (Consumer Finance) and finally Head of Platform Innovation for KBC Securities. Matthew believes in the benefits that the blockchain technology will bring to organisations and to society, which is why he wants to accelerate the adoption of the technology and simplify the blockchain journey for enterprises.
Do you have a blockchain use case?
Discover how to move to production in weeks!