Discover how blockchain will contribute to the
Trust Economy
, especially in supply chains.
In particular, the session will cover:
How blockchain technology is disrupting supply chains across sectors, providing more robust networks and enhancing sustainability
Current blockchain-based pilot projects as well as in-production projects
The adoption of blockchain technology in India vs other parts of the world
Q&A Session with Participants


Join us to get strategic insights.
Scroll down to meet our panellists.
Meet our panel of experts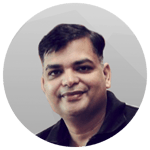 Akhil Srivastava
Director - BU - South Asia, Ab InBev
Akhil Srivastava is a Sloan Fellow from Graduate School of Business, Stanford University. He has over 13 years of professional experience with fortune 500 firms including Unilever, ITC, Pepsi & SAB Miller and promising start up firms. His experience of working and collaborating across end to end business domains- in conjunction with innovative technology and systems automation by utilising skills of change management and design thinking has been of help in building successful and scalable businesses globally. He has authored a well recognized white paper on 'Technology in Agribusiness' and has experience in Enterprise Blockchain in Agribusiness.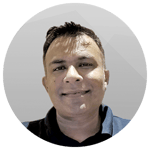 Rohit Pajni
Head - Business & Supply Chain - Wheat ITC Limited
Rohit is heading ITC's Agri-Business's Wheat Verticle and is responsible for its P&L, growth & strategic forays for future readiness in terms of digital transformation , driving resilience & agility of Sourcing & supply chain Network. ITC Asshirvaad atta is one of the largest Food staples brand and to service it ITC ABD's team runs one of the largest agri-value chain in india right from farm to fork . He has 13 years of experience across agri-value chain and has played key role in orchestrating value creating systems in terms of innovation, disruption & technology.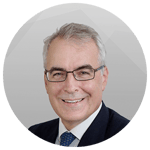 Julian Gordon
Vice President -Asia Pacific, Hyperledger

Julian is Vice President, Asia Pacific, for Hyperledger, the Linux Foundation open source collaborative project created to advance cross-industry blockchain.. He is an accomplished business and technology leader and advocates for accelerating innovation through the use of open source, building blockchain ecosystems and the transformational potential of blockchain. Julian started his career in London, working in technology in the financial services sector at HSBC, Lloyds Bank and Kleinwort Benson. He then spent the past 25-plus years in Asia Pacific leadership roles with technology companies including HP, Sun Microsystems and Cisco.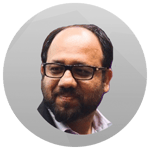 Rajkul Fulzele
Head of Procurement - Strategy & Analytics, Lupin Ltd.
Rajkul is Head of Procurement Strategy & Analytics at Lupin Ltd, driving critical digitalization and analytical programs. He has implemented and experimented with multiple solutions to solve complexities in both upstream and downstream value chain w.r.t transparency, efficiency, and agility. With consulting background and MBA from IIMA, his endeavor to achieve process simplicity with sharp focus on predictive analytics on risk and value continues.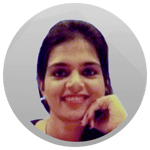 Moderator /
Sristhi Assudani
Director Sales - Settlemint
Sristhi has successfully steered her career track leading 4 start-ups with 14 years of Executive experience. With Consulting background and Education from IIMB, She commanded Resource Mobilisation and Strategic planning while directing Talent Management, Service Pricing, and Vendor Management for the Start-Ups led by her. Sristhi truly believes that through digitalisation and increased interconnectivity, the world will become a brighter place and is delighted to be able to do her part in pushing it forward!Currently working at Settlemint as an Emerging Technology Leader focused on problem solving and enterprise grade implementation of technology.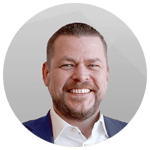 Matthew Van Niekerk
CEO and Co-Founder at SettleMint

Matthew previously held roles as Strategy Consultant, Chief Operating Officer (Consumer Finance) and finally Head of Platform Innovation for KBC Securities. Matthew believes in the benefits that the blockchain technology will bring to organisations and to society, which is why he wants to accelerate the adoption of the technology and simplify the blockchain journey for enterprises.
Do you have a blockchain use case?
Discover how to move to production in weeks!