Learn about SettleMint's Blockchain Transformation Solution
Join the Partner Program to stay ahead of the curve with the latest trends and developments in Blockchain Transformation. As a SettleMint partner, you can access all of the Knowledge Hub's benefits, including comprehensive content for developing commercial activities and rapidly building blockchain applications with SettleMint's Blockchain Transformation Platform.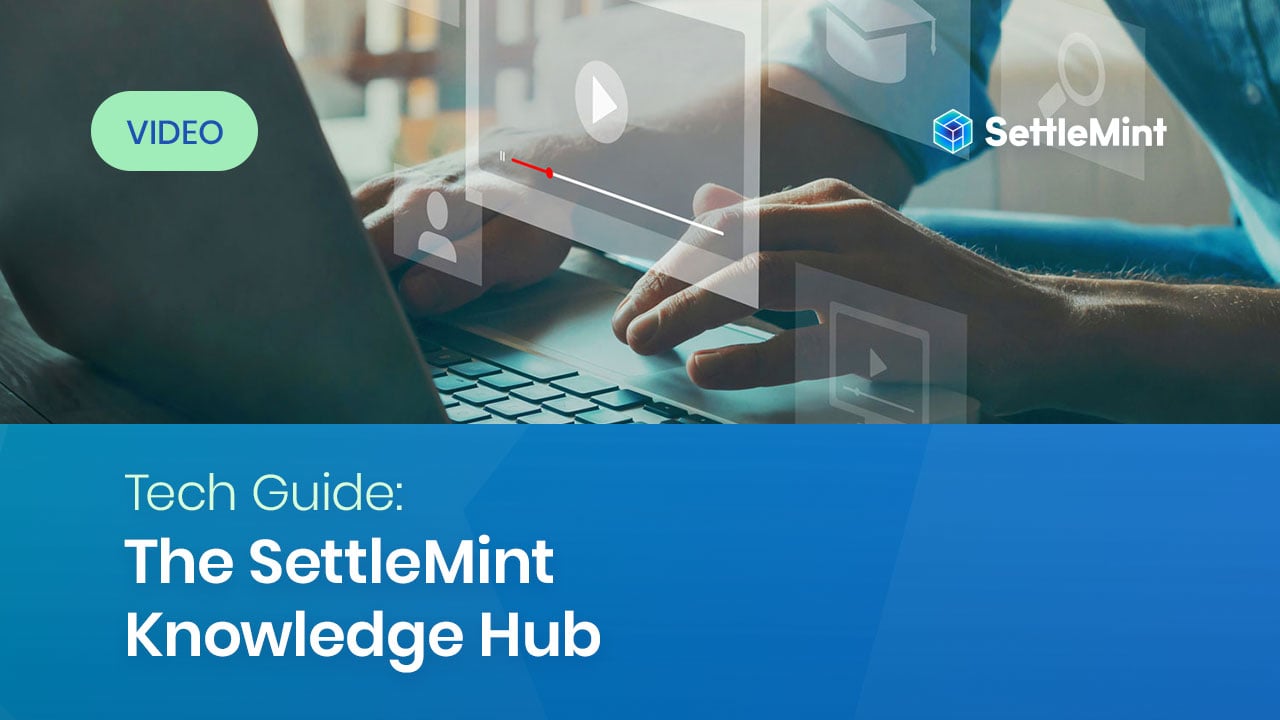 The Knowledge Hub includes:
Training and certifications
Upskill your team with the knowledge they need, whether that's understanding blockchain fundamentals or mastering SettleMint's Blockchain Transformation Platform.
Blockchain use case library
Gain access to our extensive use case library, including detailed analysis of various industries that will help you identify how to provide an optimal service to your customers.
Business presentations
Download business presentations for different industry verticals, which will help you to explain how Blockchain Transformation can accelerate value creation for any organization.
The Partner Playbook
Our comprehensive Partner Playbook includes roadmaps and commission levels, as well as detailing the Partner, SettleMint account manager and customer roles.
What training and certifications are available?
SettleMint's Knowledge Hub contains two training and certification paths.
The first is aimed at anyone who needs to gain a fundamental understanding of blockchain technology, while the second is for developers, solution architects and functional analysts involved in building blockchain applications with SettleMint's Blockchain Transformation Platform.
1. Training in blockchain fundamentals
This course covers the essentials of blockchain technology, with all key concepts explained via short videos.
In this three hour session, we start by explaining the fundamentals of the technology, including how it works and what makes it different. We then take a closer look at concepts such as hashes, Proof of Work, keys, transactions, smart contracts, NFTs, decentralization, speed, security and the most common use cases.
A sound understanding of these topics is strongly encouraged before you start working with blockchain, whether that means engaging in discussions with customers or the technical training described below. The session is then followed by a quiz, after successful completion of which the "Blockchain Fundamentals" certification is issued.
2. Training on SettleMint's Blockchain Transformation Platform
This course will familiarize any partner with SettleMint's Blockchain Transformation Platform.
The goal is to provide you with the knowledge needed to quickly leverage its capabilities and to rapidly build and integrate blockchain applications. It is intended for all developers, independent of their level of technical competence in blockchain.
By using SettleMint's Blockchain Transformation Platform, beginners will be able to kickstart their progress and quickly be able to tackle complex development. For more experienced developers, the platform's main benefit is accelerating value creation with blockchain by reducing the amount of coding that is required for any project. Before delving into more technical aspects covered in this course, we strongly advise taking the blockchain fundamentals course, as it will significantly fast-track your learning curve.
This course begins with a high-level overview, followed by detailed examinations of each layer of Settlemint's Blockchain Transformation Platform. The topics covered include:
How to start an organization
How to start or manage an application
Smart contracts templates
The Integrated Developer Environment (IDE)
IPFS
Middleware
Integration Tools
While these training courses provide a comprehensive starting point for any partner or individual wanting to accelerate value creation, we are also aware that blockchain technology is constantly evolving. You can rest assured that the Knowledge Hub is constantly updated with fresh content to meet you and your organization's ever-evolving needs.
Find out more about Blockchain Transformation