Learn how early adopters stepped into a blockchain-backed food supply chain system.
In particular, the session will cover:
Use case 1:
How to leverage blockchain with legacy systems, in particular with standard messaging protocols such as EDI.
Use case 2:
How Vinçotte implemented transparency-as-a-service together with Carrefour, to prove consumers that the Quality Lines comply to all quality standards.
Use case 3:
How to reinforce revenue management, by preventing wholesalers and distributors from circumventing regional pricing strategies.

Join us to get strategic insights.
Scroll down to meet our panellists.
Meet our panel of experts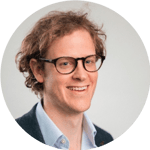 Frederik De Breuck
Innovation Manager Vinçotte
Jonas is driving a Traceability Platform using blockchain technology to create unprecedented visibility and accountability in supply chains, e.g. for Carrefour Quality Product Lines.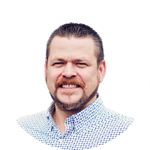 Matthew Van Niekerk
CEO and Co-Founder at SettleMint

Matthew previously held roles as Strategy Consultant, Chief Operating Officer (Consumer Finance) and finally Head of Platform Innovation for KBC Securities. Matthew believes in the benefits that the blockchain technology will bring to organisations and to society, which is why he wants to accelerate the adoption of the technology and simplify the blockchain journey for enterprises.
Do you have a blockchain use case?
Discover how to move to production in weeks!