Build anything:
Building and integrating blockchain applications just got easier with our Blockchain Transformation Platform. You can build anything in no time.
Do more in less time:
We've done the heavy lifting for you. Deploy your blockchain network in minutes, build and integrate your blockchain application in weeks.
Get a head start:
Short learning paths and great UX: one-click deployments, out-of-the-box smart contract templates, plug & play tools, and an intuitive dashboard.
The complete Blockchain Transformation Platform.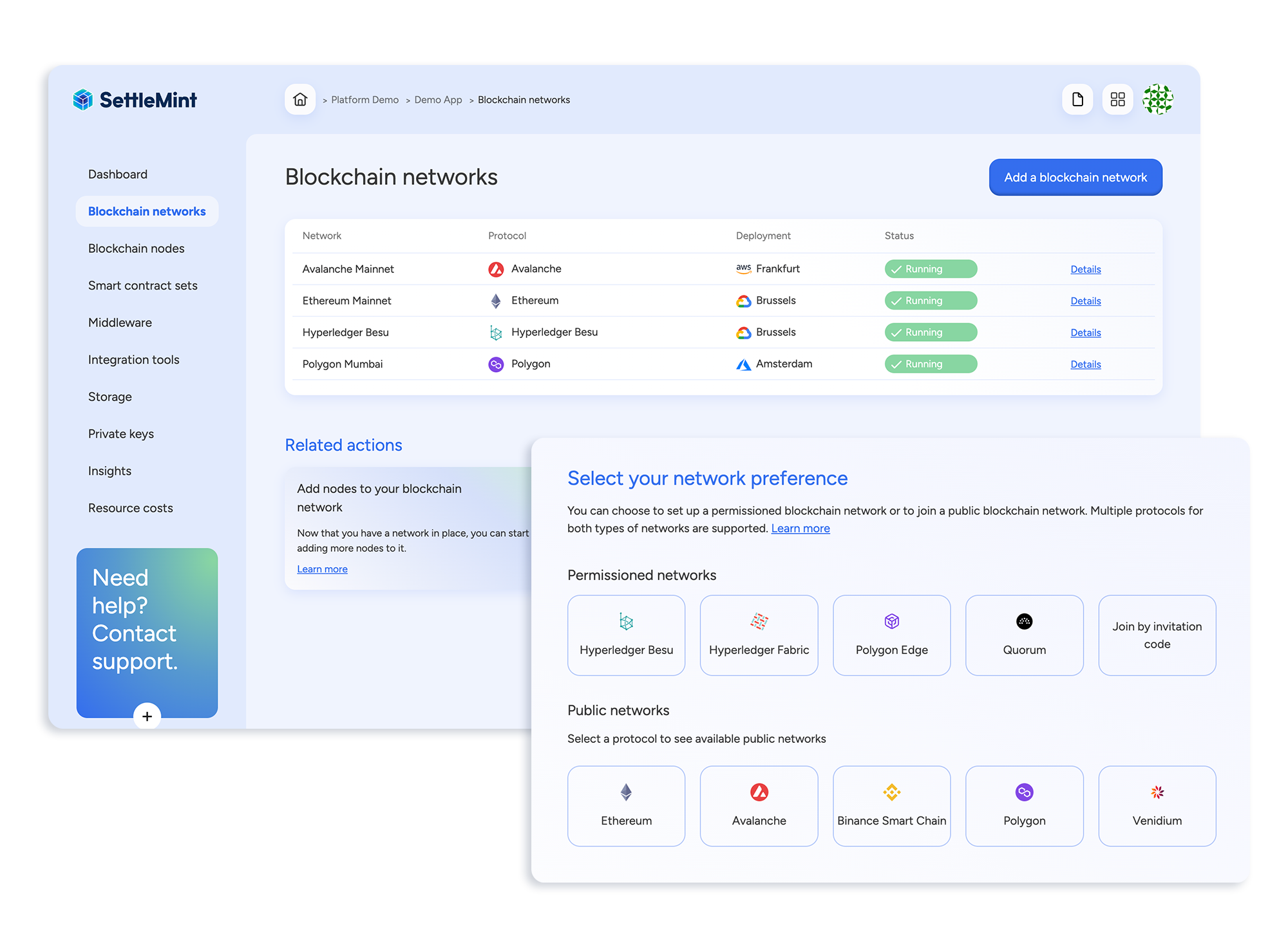 The cloud and chain of your choice
Setup the cloud and blockchain protocol of your preference in minutes. Just configure it!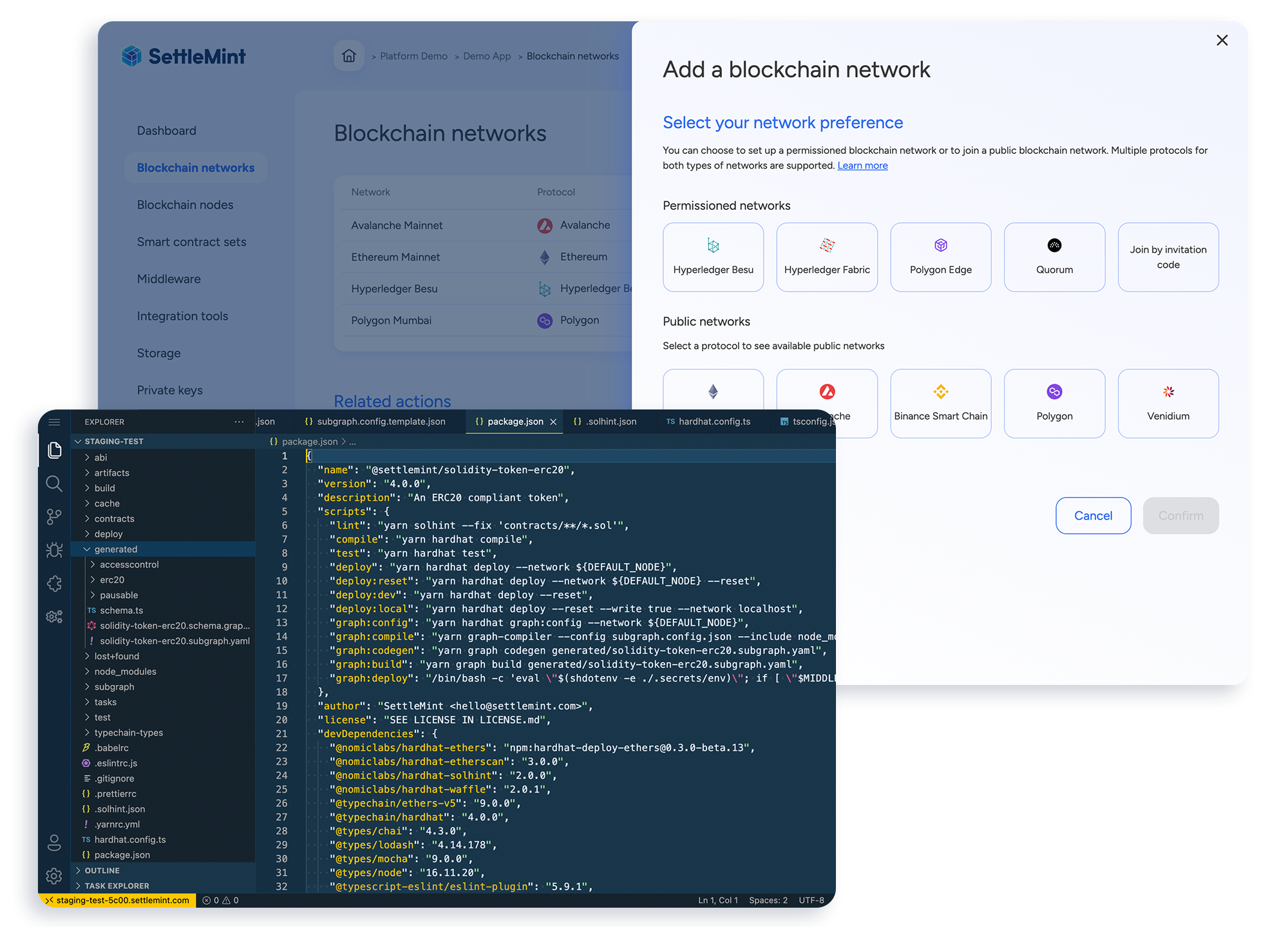 Smart contract templates & IDE
Choose from pre-configured smart contract templates, and use the powerful IDE to adapt to your needs.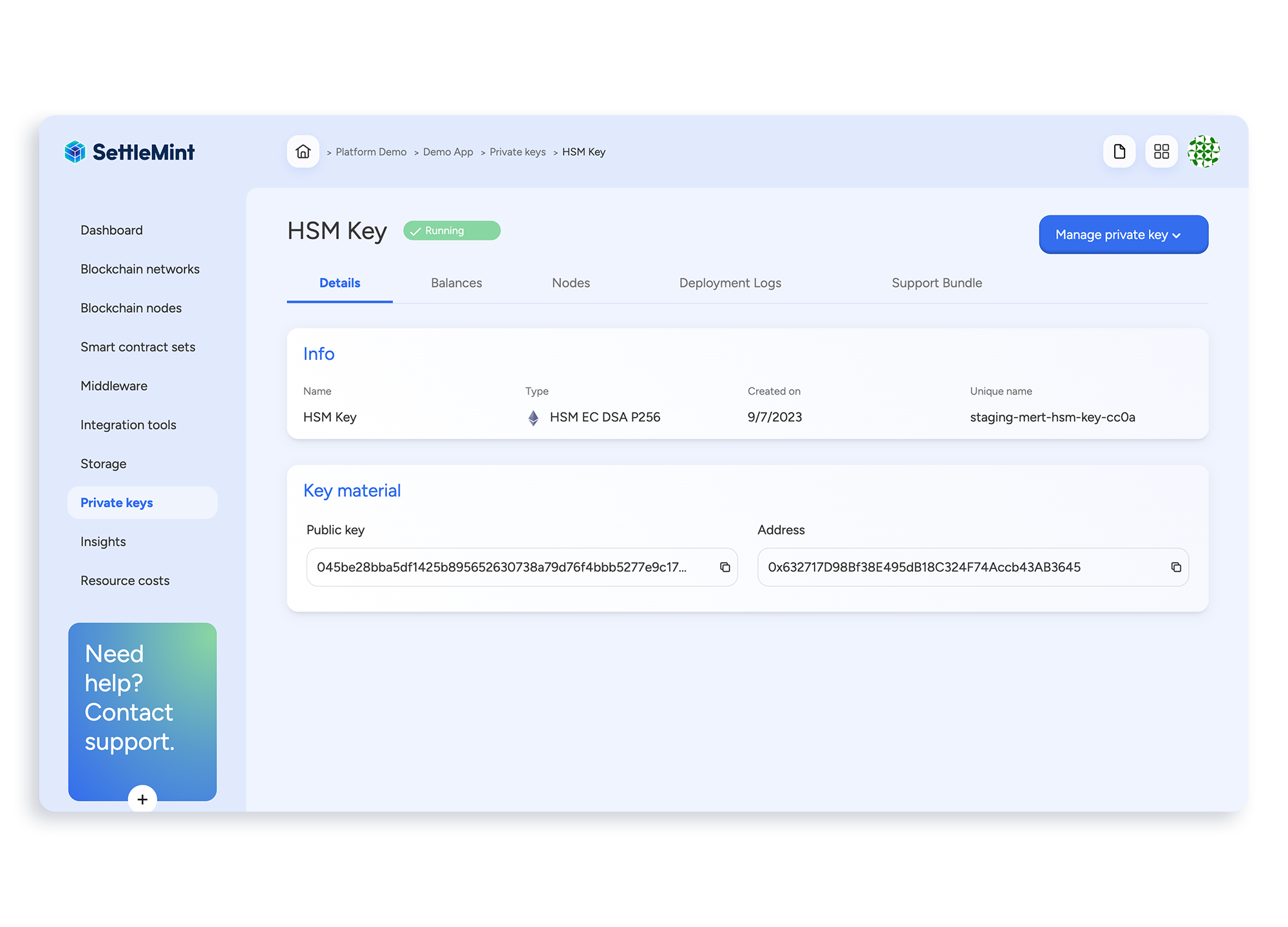 Private keys
Create and manage your private keys in the platform for securely signing transactions. Accessible and HSM are available.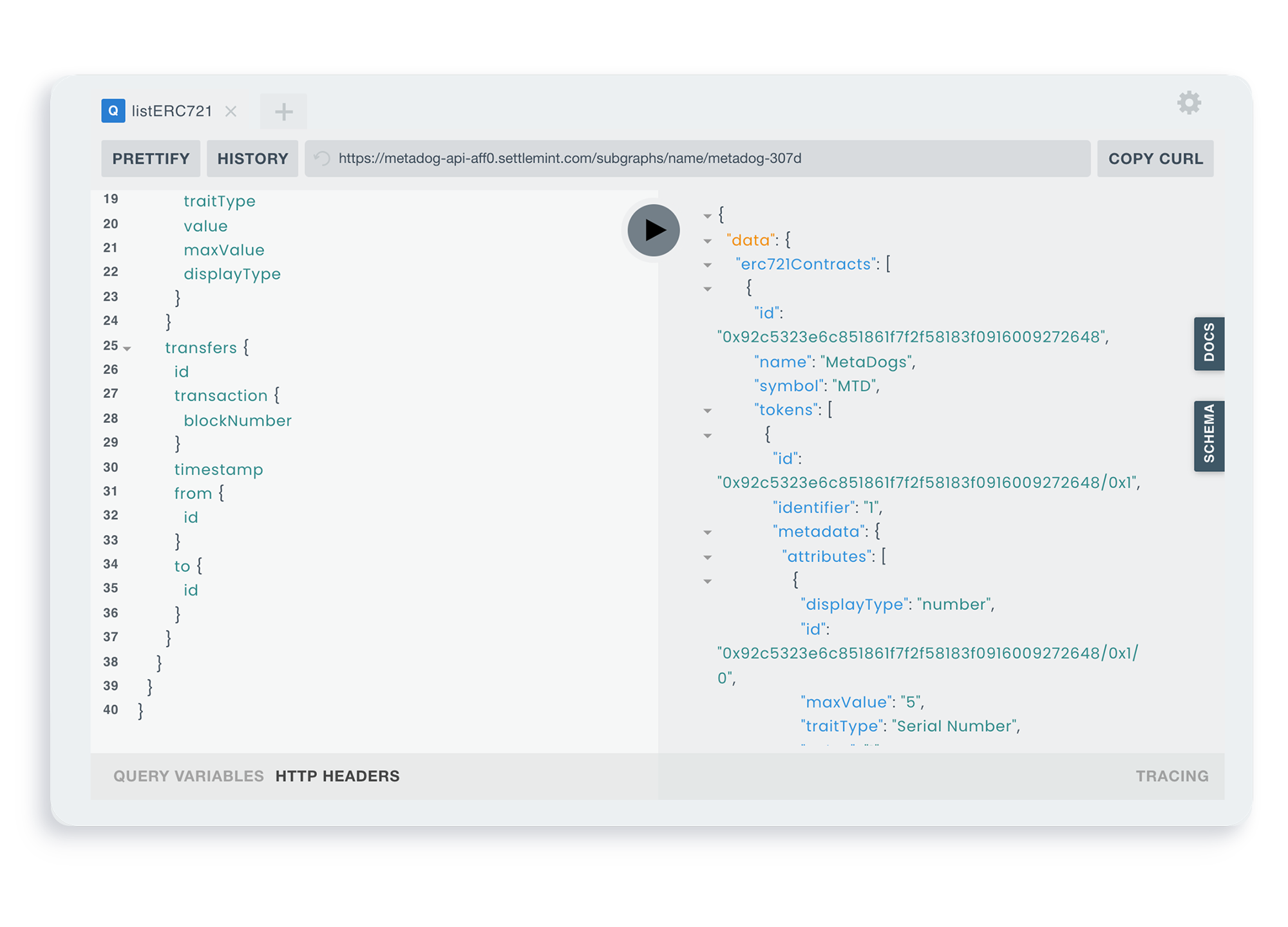 Graph Middleware
Get instant access to the data stored in your smart contracts, and connect applications using a flexible GraphQL API.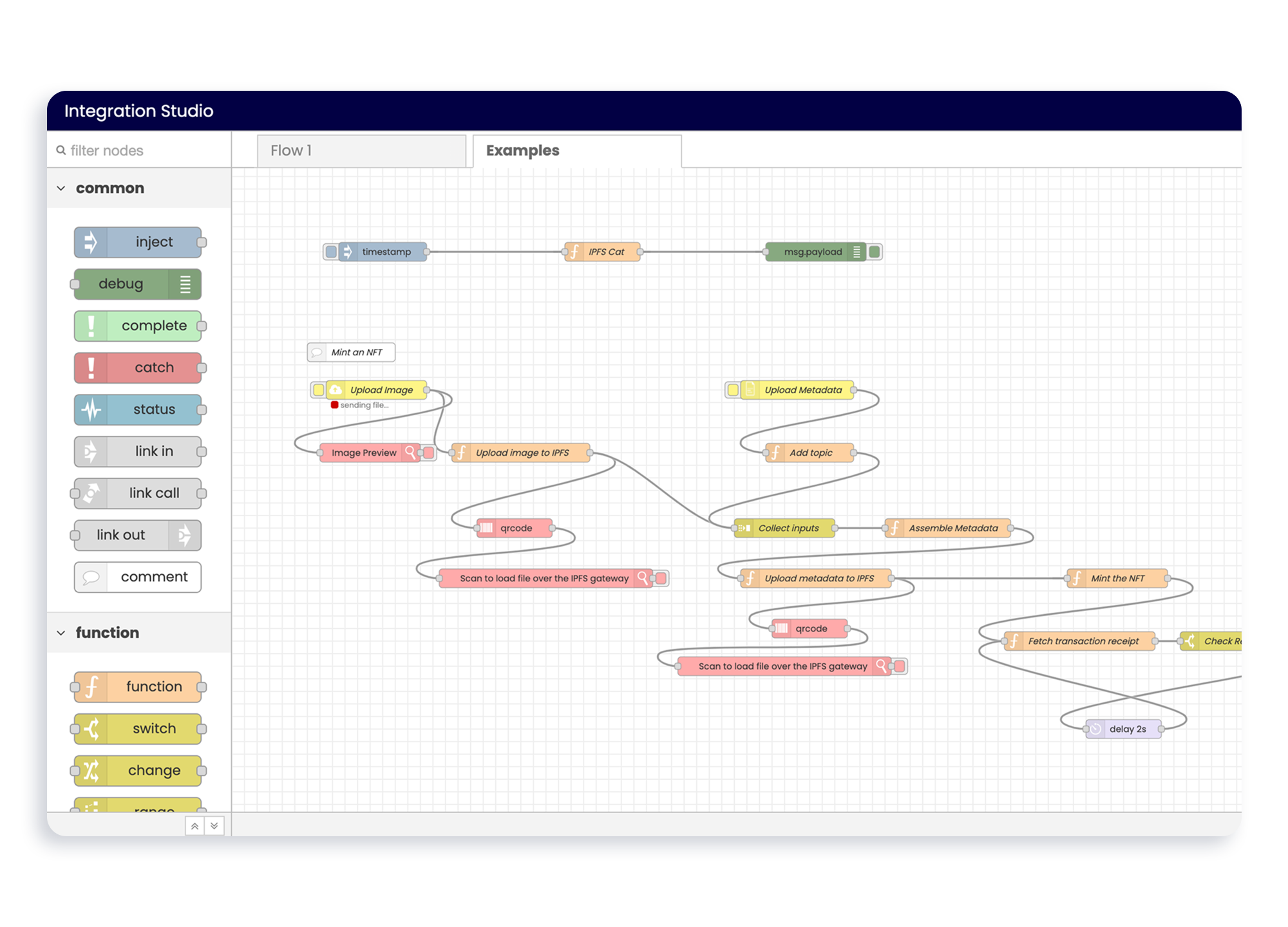 Integration Studio
Easily connect your blockchain application to other applications by simply 'dragging and dropping'.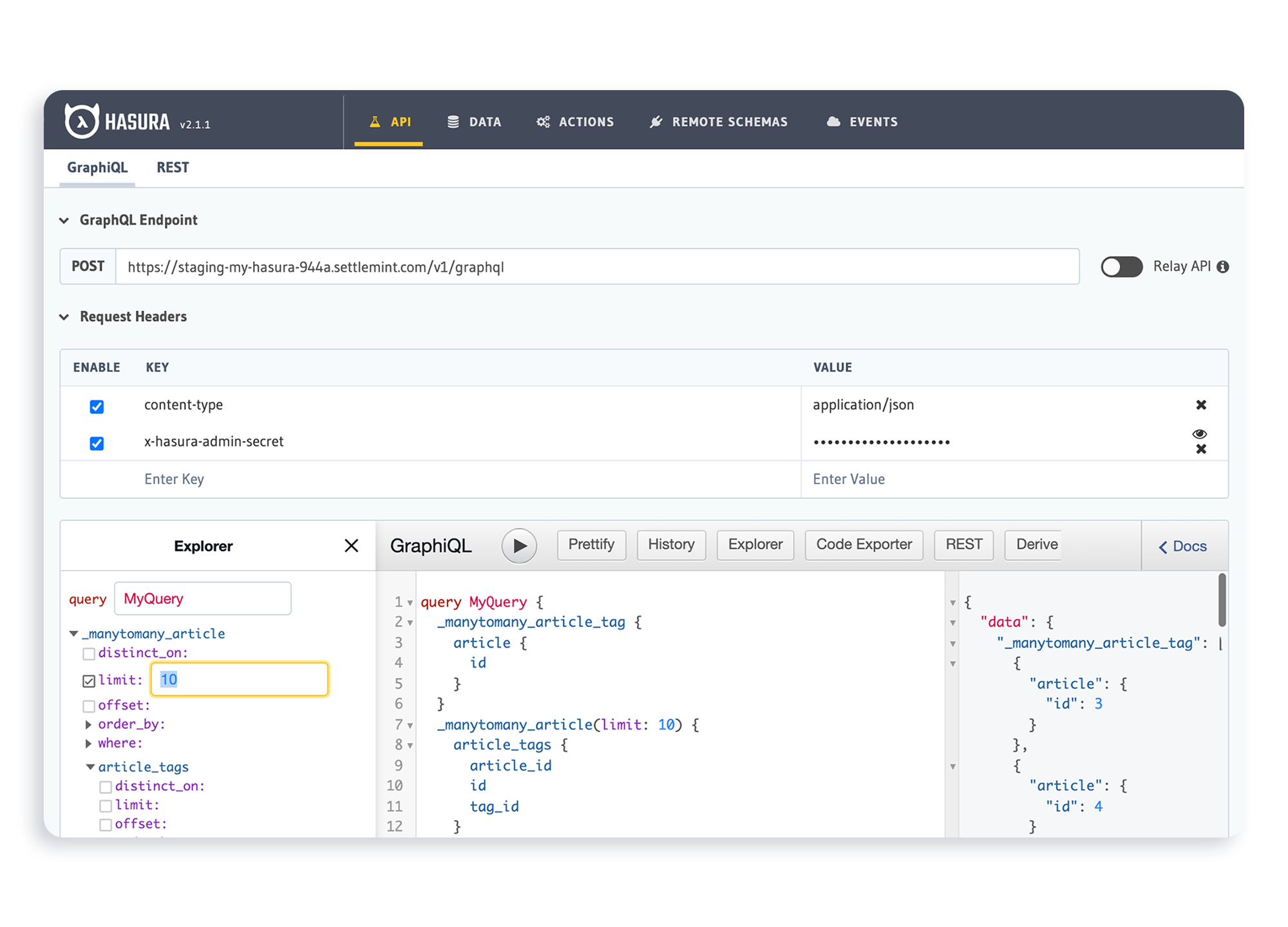 Hasura Backend-as-a-service
Easily build and manage your database with Hasura, using automatically generated GraphQL APIs for your data.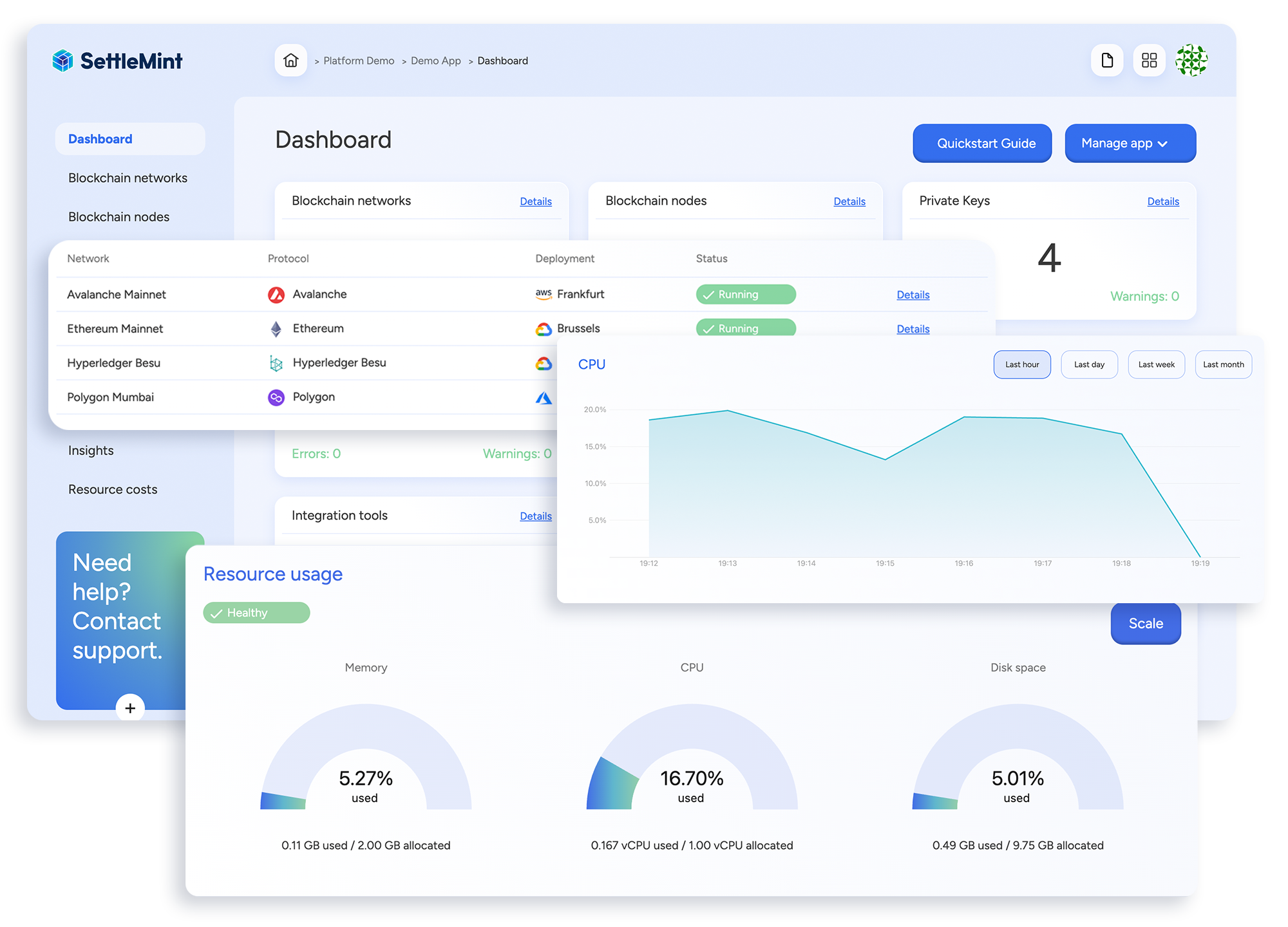 Monitoring tools
Follow up on health and performance of all the services you are running with our intuitive dashboards, service alerts, resource usage metrics and logs.
SettleMint was basically like Lego for us.
It allowed us to quickly implement blockchain technology in the Vinçotte meat tracing app for Carrefour in one weekend and a couple of days testing. Efficient and safe, just like Vinçotte.