Fully transparent subsidy distribution
Control of spend by subsidy type at any time
Administrative and legal complexity eliminated
One of the core values of SettleMint has always been to change the world for the better, and by using the blockchain technology to further financial inclusion and development of the 57 member countries, fits our ambitions to the letter.
— Matthew Van Niekerk, founder & CEO SettleMint
Sharia compliant subsidy distribution
Islamic Development Bank (IsDB) wanted to explore how blockchain technologies can be used to support financial inclusion and development. The Islamic Research and Training Institute, the research arm of the Islamic Development Bank Group, and SettleMint embarked on a journey to build blockchain-based Sharia-compliant financial products.
The aim was to create an efficient and transparent system for Sharia-compliant subsidy distribution for its 57 member countries globally, encompassing 1,7 billion people.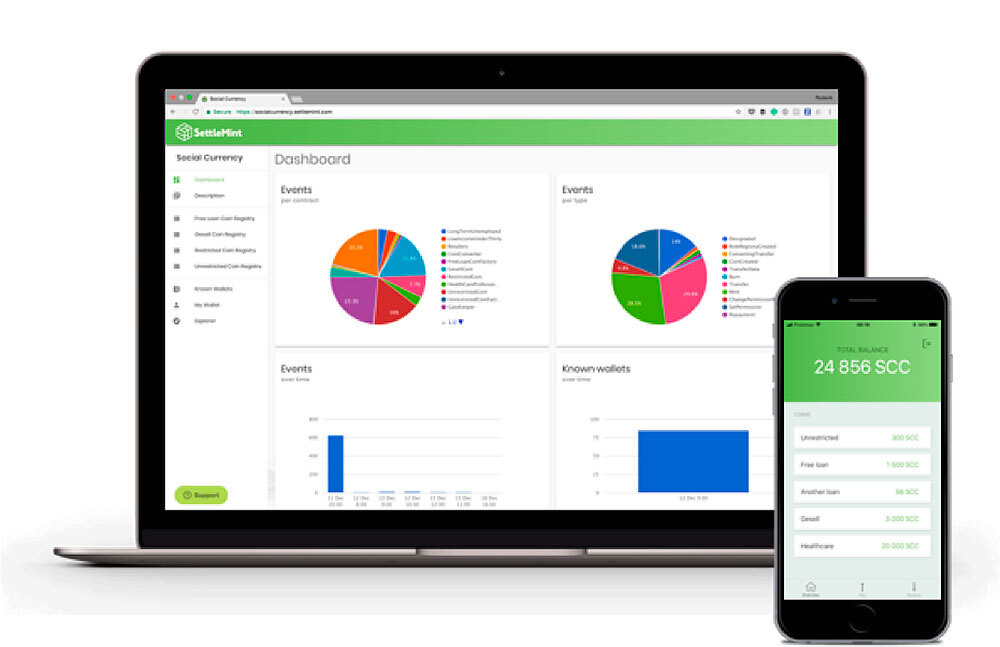 Full transparency and control
IsDB used the SettleMint Platform for the tokenization of fiat currency, and to distribute the subsidies in a peer-to-peer manner to the people.
Using blockchain for subsidy distribution allows for full control of spend by subsidy purpose at any time, ensuring IsDB that the aid is being spent as intended.
The entire contractual process for Islamic institutions was automated, alleviating the additional administrative and legal complexities and redundancies associated with Sharia-compliant financial products.
SettleMint partnered with Ateon, a Riyadh-based solution provider and systems integrator in the Fintech space.
IsDB automated the entire process of sharia-compliant subsidy distribution, resulting in full transparency and eliminated administrative complexity.
Read more blockchain innovation stories
Discover the technology behind the stories
SettleMint is the most complete platform to innovate
with blockchain incredibly fast