SettleMint invites you to join a distinguished panel of experts in Blockchain technology, to discuss its potential to empower more sustainable business models.
In particular, the session will cover:
Components of sustainable supply chains
How green finance can fuel these supply chains
The value of transparent data to help push the ESG agenda forward
Benefits and drivers of such a sustainability-driven network
Main challenges for implementing this innovative business model
How to get started and identifying the first building blocks for your business
Q&A session with the participants


Join us to get strategic insights and explore in-production use cases.
Scroll down to meet our panellists.
Meet our panel of experts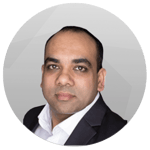 Anoop Nannra
Global Blockchain Leader at AWS
Anoop is an experienced and hands-on global leader with over 20 years of experience in technology, innovation and new product development. Currently specializing in developing innovative products and services relating to blockchain, IoT and sovereign identity technologies while building and supporting teams through ideation to commercialization.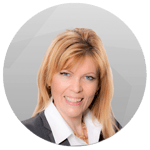 Nancy Amert
Director, Trade Innovation Lab at CGI
Nancy is an exceptional and versatile tech executive with a proven track record of driving large-scale, multi-year, $10M+ budget initiatives. She leads CGI's Trade Innovation Lab and is deeply knowledgeable of emerging technologies and cutting-edge hybrid solutions. Also, she leads CGI's Monthly Blockchain/DLT Roundtable and has championed CGI's thought leadership related to sustainability, climate change and net-zero carbon mandates.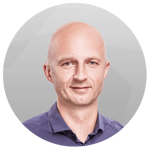 Thomas Müller
Co-Founder & CEO at evan.network
Thomas is CEO and co-founder of evan.network, a blockchain-based corporate network. Thomas is an expert in decentralized technologies, distributed governance and the development of ecosystem-based business models. As a speaker, author and expert, he helps to establish an economy based on the principles of digital sovereignty, in which companies cooperate efficiently, sustainably and securely with their partners.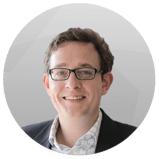 Philipp Sandner
Head of Frankfurt School Blockchain Center

Philipp has founded the Frankfurt School Blockchain Center (FSBC). He is also on the Board of Directors of Avaloq Ventures and of the Blockchain Founders Group. The expertise of Philipp includes blockchain technology in general, crypto assets such as Bitcoin and Ethereum, the digital programmable Euro, tokenization of assets and rights and digital identity.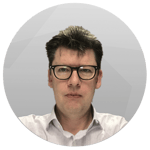 Moderator /
Sebastien Galand
Head of Marketing at SettleMint
Sebastien has held various strategic and digital marketing positions in the financial industry at GE Capital, KBC, BNP Paribas and other institutions. He joined SettleMint in 2020 as Head of marketing and believes firmly in the development of Blockchain in the future. He has made it a personal mission to facilitate its implementation in the enterprise world by popularizing the technology's capabilities, and strives to bridge the gap between theory and practice.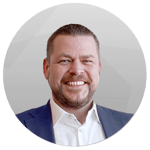 Matthew Van Niekerk
CEO and Co-Founder at SettleMint

Matthew previously held roles as Strategy Consultant, Chief Operating Officer (Consumer Finance) and finally Head of Platform Innovation for KBC Securities. Matthew believes in the benefits that the blockchain technology will bring to organisations and to society, which is why he wants to accelerate the adoption of the technology and simplify the blockchain journey for enterprises.
Do you have a blockchain use case?
Discover how to move to production in weeks!