Discover how blockchain will contribute to the
Trust Economy
, especially in supply chains.
In particular, the session will cover:
How government is using blockchain technology to improve vital public sector services
Current blockchain-based pilot projects as well as in-production projects
The evolving roll of government in the adoption of blockchain globally
Q&A Session with Participants


Join us to get strategic insights.
Scroll down to meet our panellists.
Meet our panel of experts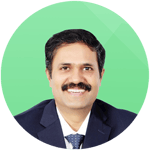 Shri Akhilesh Srivastava
Ex. Chief General Manager at National Highways Authority of India
Akhilesh is a technology leader who served the Government of India for more than 27 years. His expertise includes Infra sector- highway, electronic tolling, new mobility, logistics, infrastructure, smart cities, GIS, Intelligent Transportation System (ITS), and contract management.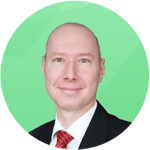 Holger Köther
Director of Partner Management at IOTA Foundation
Holger is an IT enthusiast with more than 17 years at multinational corporate IT organizations Siemens and Atos, where he was responsible for several global managed service portfolios. At the IOTA Foundation, he is responsible for growth with partners and new projects from PoCs to full-fledged applications across multiple industries.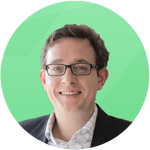 Philipp Sandner
Head of Frankfurt School Blockchain Center

Philipp has founded the Frankfurt School Blockchain Center (FSBC). He is also on the Board of Directors of Avaloq Ventures and of the Blockchain Founders Group. The expertise of Philipp includes blockchain technology in general, crypto assets such as Bitcoin and Ethereum, the digital programmable Euro, tokenization of assets and rights and digital identity.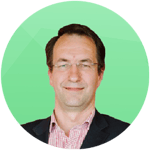 Yves de Beauregard
EMEIA Head of Digital Business Solutions at Fujitsu Global
With over 20 years of experience as a managing directior at Altran, Sogeti Belux and currently at Fugitsu Global Yves is a seasoned technology expert with a deep knowledge of innovative solutions and distributed ledger technologies. Yves is always busy creating value from new tech such AI, Analytics, Blockchain & RPA, together his team and his customers' teams.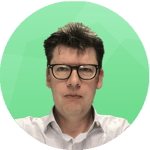 Moderator /
Sebastien Galand
Head of Marketing at SettleMint
Sebastien has held various strategic and digital marketing positions in the financial industry at GE Capital, KBC, BNP Paribas and other institutions. He joined SettleMint in 2020 as Head of marketing and believes firmly in the development of Blockchain in the future. He has made it a personal mission to facilitate its implementation in the enterprise world by popularizing the technology's capabilities, and strives to bridge the gap between theory and practice.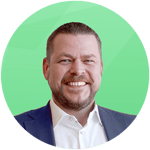 Matthew Van Niekerk
CEO and Co-Founder at SettleMint

Matthew previously held roles as Strategy Consultant, Chief Operating Officer (Consumer Finance) and finally Head of Platform Innovation for KBC Securities. Matthew believes in the benefits that the blockchain technology will bring to organisations and to society, which is why he wants to accelerate the adoption of the technology and simplify the blockchain journey for enterprises.
Do you have a blockchain use case?
Discover how to move to production in weeks!