Learn who is ahead of the game, who is investing, and what trends to watch.
The blockchain hype is over, the tech is here to stay
As blockchain matures, we see a clear shift in adoption. Enterprises are moving away from experimental proof-of-concepts toward real business-ready solutions. The question of executives is no longer 'Will blockchain work for us?' but 'How can we make blockchain work for us?'.
Despite the shared belief in the potential of blockchain, each industry's blockchain journey is unique. We see clear differences in blockchain adoption, investments, and technology usage across individual industries. In this webinar we will bring you up to speed about the trends that are shaping the enterprise blockchain landscape in 2020.
In particular, the session will cover:
Who is ahead of the game when it comes to in-production applications?
How are industries investing in blockchain?
Which trends will dominate the blockchain technology?


Join us to get strategic insights.
Scroll down to meet our panellists.
Meet our panel of experts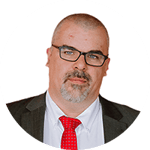 Frederik De Breuck
Head of the Fujitsu Blockchain Innovation Center
Frederik De Breuck is Founder and Head of Fujitsu's Blockchain Innovation Center in Brussels and Presales Director for Fujitsu Belgium and Luxembourg working with his team of Lead Architects and Engagement Managers on complex Managed Infrastructure and Business and Application Services solutions and proposals. Frederik has 20+ years experience in the IT industry, during which time he has held and holds Technical, Presales, and Corporate management positions focusing on leveraging in-depth knowledge of the IT Business marketplace and overall IT landscape in order to increase revenue and operational efficiency.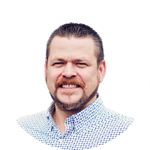 Matthew Van Niekerk
CEO and Co-Founder at SettleMint

Matthew previously held roles as Strategy Consultant, Chief Operating Officer (Consumer Finance) and finally Head of Platform Innovation for KBC Securities. Matthew believes in the benefits that the blockchain technology will bring to organisations and to society, which is why he wants to accelerate the adoption of the technology and simplify the blockchain journey for enterprises.
Do you have a blockchain use case?
Discover how to move to production in weeks!