Learn from industry insiders how blockchain tech can transform pharma supply chains.
In this webinar we cover:
Counterfeit medicine prevention
With as much as 15% of the global circulating drug supply considered counterfeit and close to one million deaths per year related to counterfeit pharmaceutical treatments, track & trace solutions for product provenance in medical supply chains is of paramount importance. Regulators have made many attempts to prevent fraudulent activities, but most pharmaceutical supply chains still show gaps. Learn how blockchain combats counterfeiting activities by significantly improving the security and transparency of supply chains, making it possible to trace every product back to the origin of the raw material manufacturer.
How to protect your Intellectual property
Sharing data threatens your competitiveness. Not sharing data, though, is a missed opportunity, which also threatens your competitiveness. In order to be able to use data for collaborative research, you need a way to protect intellectual property. Learn how blockchain provides a secure platform for pharma researchers to share insights and data with each other in real time while protecting intellectual property. Find out why blockchain is the key to taking pharma collaboration and innovation to next heights.
How blockchain can shape next-generation pharma supply chains
How can blockchain boost the industry for a greater good and fill the voids of today? What new opportunities can be unlocked? Matthew, Thierry and Ronald will share their thoughts on the topic, and answer all your questions in the Q&A.
Join us to get strategic insights, and explore potential use cases.
Scroll down to meet our panelists.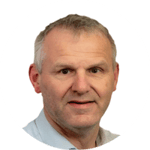 Ronald Groen
General Manager & Director Healthcare EMEA Supply Chain - Microtek Medical
Ronald is an experienced General Manager and Supply Chain Director in Healthcare covering both surgical PPE and medical disinfectant supply chains. With nearly 30 years experience in industry, Ronald has directed various supply chain management positions in Microtek Medical and Ecolab. In this role, he has managed the delivery of critical medical supplies through good times and challenging times, defining and executing resilient supply chain strategies. Ronald holds several degrees among other Bachelor in Logistics & Economics, Master in Supply Chain Operations, and an MBA Leadership and Business Acumen. Making a difference, is what drives Ronald, as well in his professional and private life.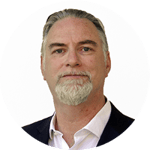 Dr. Thierry Fausten
Pharma Supply Chain Specialist
Thierry Fausten is the founder of Informed Decisions GmbH. He has over 25 years of experience in pharmaceuticals, automotive, and consulting industries. His interventions focus on collaborative innovation to create and capture value, supporting the journey of digital transformation thanks to AI-powered solutions and RPA. Thierry also provides advisory services on purchasing and supply chain management optimization, from design to execution. Prior to this, he was entrusted with global leadership roles in direct and indirect procurement, to transform organizations, processes and systems that enhance business agility, flexibility and attract best talents and suppliers. Thierry worked with Global 100 and 200 corporations in Luxembourg, France, Switzerland and Morocco, managing small and large teams, and up to CHF 1Bn of yearly spend. Thierry is a strong proponent of lifelong learning. He completed his doctoral research project in 2020, with Cranfield University's School of Management, and also holds a MBA (2006) and a MSc in Purchasing and Supply Chain Management (1995). A recognized speaker and knowledge sharer, he contributes to CIPS, ProcureCon, Procurement Leaders, Procurious and Vizibl conferences, workshops and webinars since 2013.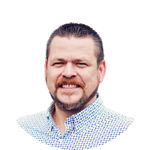 Matthew Van Niekerk
CEO and Co-Founder at SettleMint

Matthew previously held roles as Strategy Consultant, Chief Operating Officer (Consumer Finance) and finally Head of Platform Innovation for KBC Securities. Matthew believes in the benefits that the blockchain technology will bring to organisations and to society, which is why he wants to accelerate the adoption of the technology and simplify the blockchain journey for enterprises.
Do you have a blockchain use case?
Discover how to move to production in weeks!