With NFTs on everyone's radar lately, there is no denying that this groundbreaking application is here to stay. NFTs are a way for brands to create new experiences and engage with their communities as never before. It's becoming increasingly clear that the potential of NFTs goes far beyond digital art, with revolutionary and disruptive applications of blockchain becoming obvious across industries.
Learn more about NFTs here.
At SettleMint, we take the complexity out of blockchain, enabling developers to rapidly build and integrate enterprise-grade blockchain applications.
So, what's the solution?
SettleMint has all the tools needed to quickly and easily mint and launch NFTs.
Compatible with any front-end or ecosystem, you can link any NFT store to your newly built blockchain-powered back-end.
We've got your back throughout the entire NFT journey, from minting the NFT collection to sharing our best practices and ensuring the success of your NFT collection drop.
Ready-to-use tools to mint and publish NFTs on any digital NFT store, enabling any developer to:
Assemble NFT artwork with metadata generation
Deploy preconfigured smart contracts quickly & easily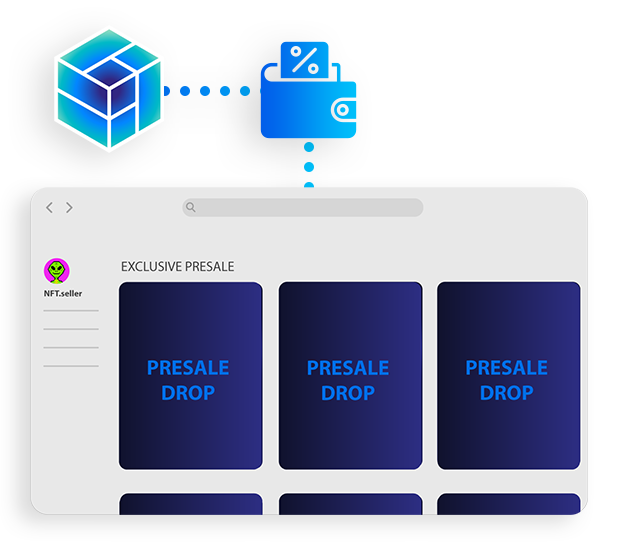 Link the NFTs to the wallet of whitelisted users to mint their presale NFTs
Open the presale for whitelisted addresses only
Settlemint's low-code platform enabled the rapid deployment of our 1st NFT technology launch, creating innovative consumer engagement in a matter of weeks.
Why choose SettleMint?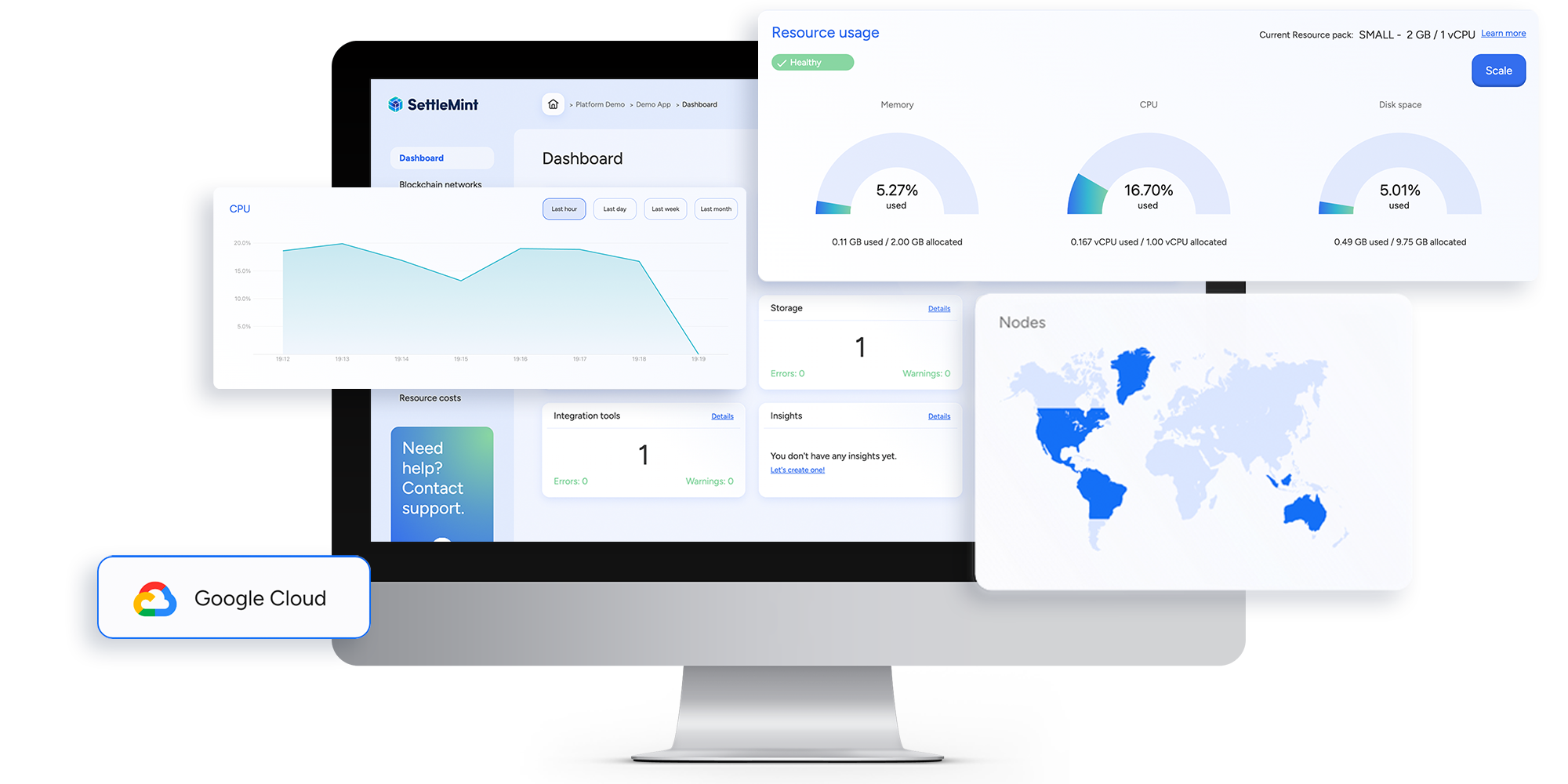 A Blockchain Transformation Platform
Unparalleled developer experience
Integrated development environment
Integration tools & middleware
Deep knowledge of NFT best-practices
Health & performance monitoring
Flexible pay-per-use billing model

Multi-Chain

Multi-cloud
Harness the power of NFTs for your customers in just a few clicks!
Book a call
We're here to help and would love to hear more about your use case. Book a 15-minute Zoom call with our experts here to get a customized offer.
Join the community
Start the conversation! Join our community on Discord; ask all your questions, chat with other users and with the platform creators.
Read more about Non-Fungible Tokens (NFTs)
Do you have an NFT collection that needs minting?
Discover how to move to production in days!