SettleMint gives you control
Deploy your blockchain application wherever you want
Build, Integrate and Deploy any blockchain application easily, in the infrastructure of your choice:
Free Guidebook
On-Premises Blockchain Application Development
• One solution for any deployment scenario
• Launch any dApp anywhere, only with SettleMint.
• Industry Focus & Relevance
Experience complete interoperability and deploy in your existing infrastructure, whenever you want
Cloud Environment
Deploy any blockchain application in your existing cloud subscriptions.

On-Premises
Access all of SettleMint's tools inside your existing infrastructure, including air-gapped environments, no matter the size of the firewall.

Book a call
Still didn't find exactly what you need? We'll help you out. Schedule a call with an expert.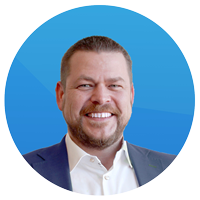 Matthew Van Nierkerk


Co-founder & CEO, SettleMint
The inability to deploy blockchain applications in existing infrastructures is one of the
biggest blockers for blockchain technology to not prosper
and reach further adoption for enterprises.
The advantages of deploying your blockchain application on-premises




The ability to deploy blockchain applications in existing infrastructures is especially useful for use cases in
financial services

,

public sector

, and

large enterprises

; in highly regulated industries and/or where sensitive data is being stored and security is paramount.
Launch any dApp, anywhere
Only with SettleMint
SettleMint is the only high-performance low-code blockchain application development platform to offer a world class full-stack experience in any deployment scenario.
Be the first to experience the world-class blockchain development platform in any of your existing infrastructures.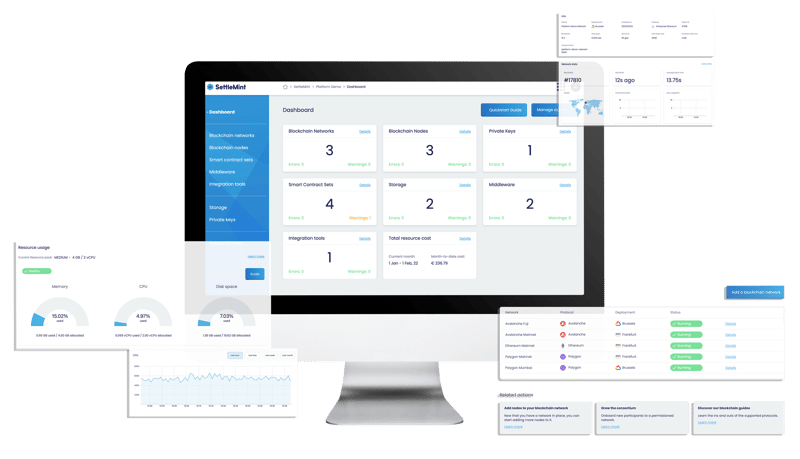 The most complete Web3 dApp platform
Private & Public blockchain-agnostic
Smart contract templates
Available on cloud or on-prem
Integrated development environment
Integration tools & middleware
Unparalleled developer experience
Flexible pay-per-use billing model
Do you have an on-premises

blockchain use case?




Discover how to move to production in days!